No one's perfect, including Martha.
I was flipping through my August 2010 Martha Stewart Magazine this weekend, and I found this on Page 64: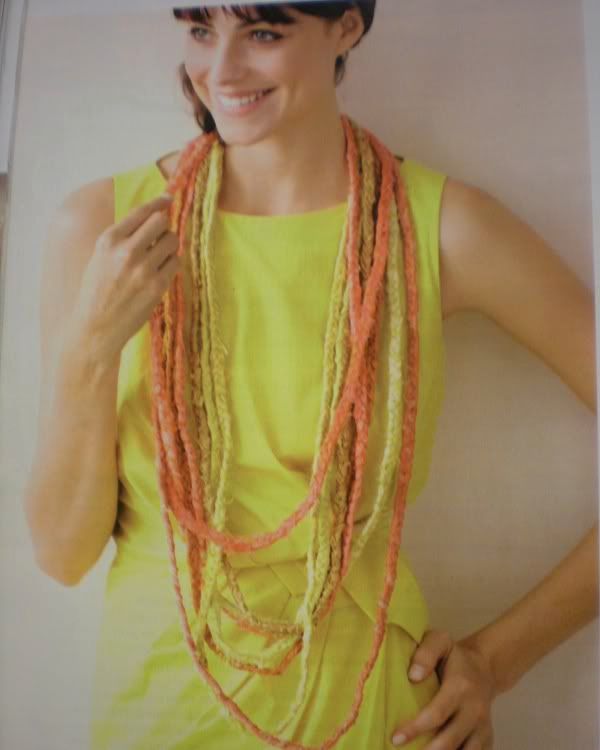 What the heck?
These are ripped and braided together strands of dupioni silk, in different colors, worn as necklaces. And I'm really not getting where they were going with this.
I guess even when paired with a $600 designer dress (as pictured), some things still just don't look good.